Trade songs with the
world's leading playlists
Gain access to the largest community of independent playlisters,
and directly send them trade requests, all for free!

Trading Marketplace
Free platform
that
manages all
your song
trades
with other playlisters
Playlister.Club's Trading Marketplace is one of the many state-of-the-art tools we offer our playlisters for free! Swapping music into other playlists is a great way to grow your network of playlisters, find new music for your lists, and even find new fans for songs you are promoting by gaining access to new listeners. Below, learn how you can use the Playlister Club trading marketplace to your advantage.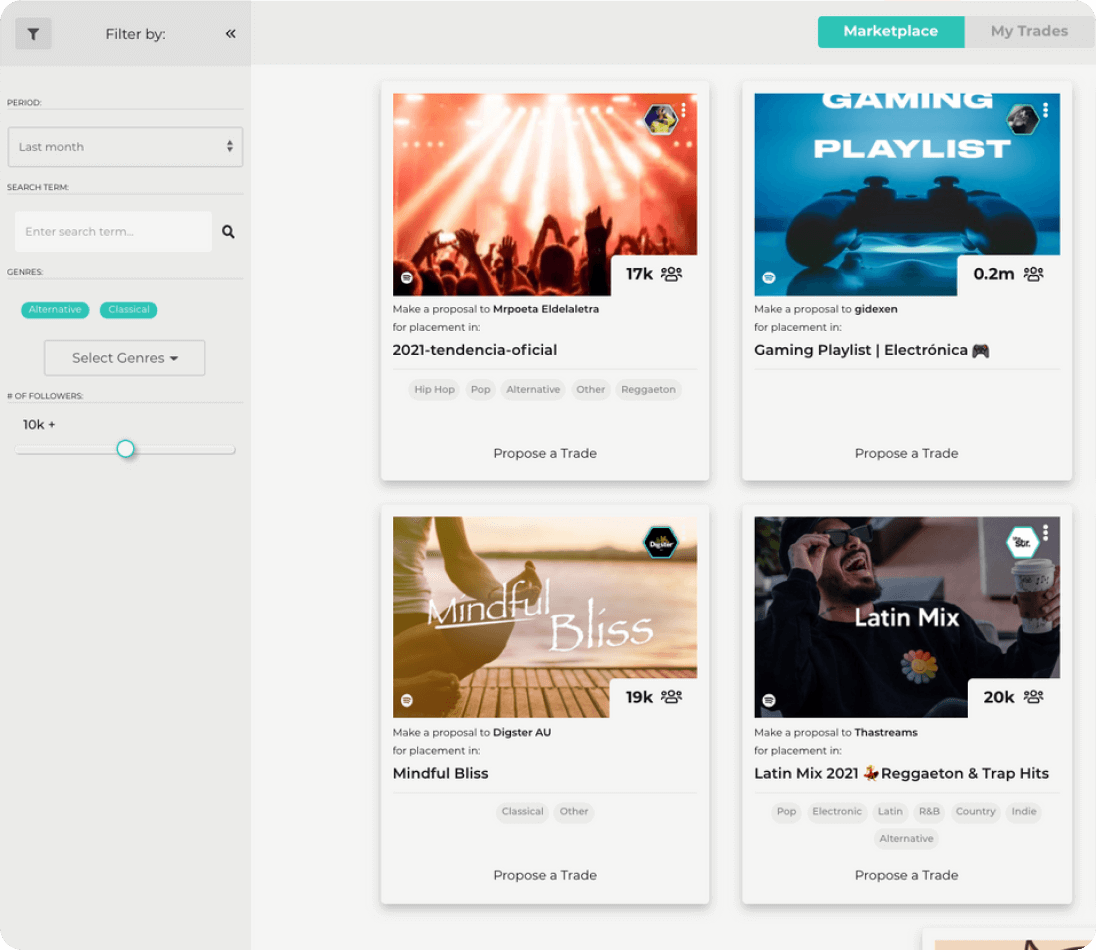 How to swap songs
with other playlists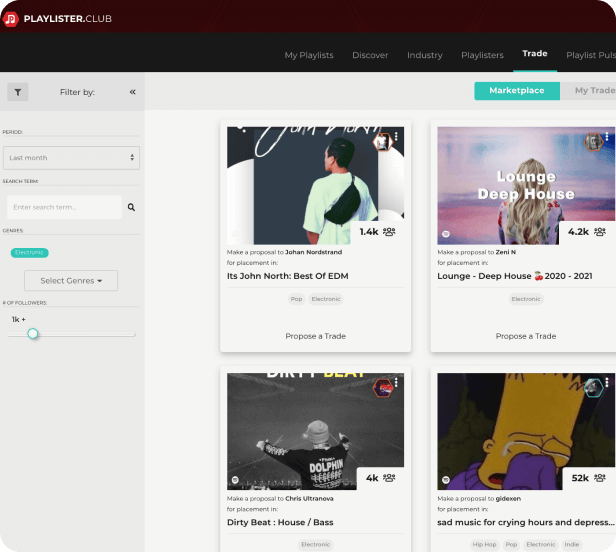 Browse the trading
marketplace
Filter through thousands of opportunities with the world's largest playlisters. Filter by genre, playlist size, or even specific search terms.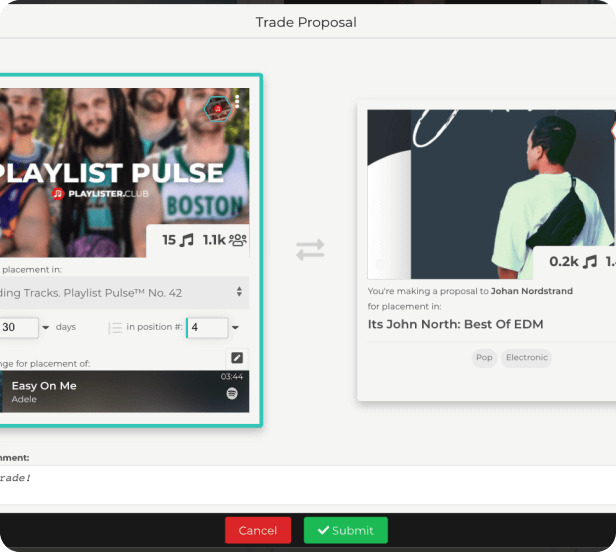 Create a
proposal
Once you've found a playlist you want to trade with, select the song you want to send to them, alongside a position and duration you propose.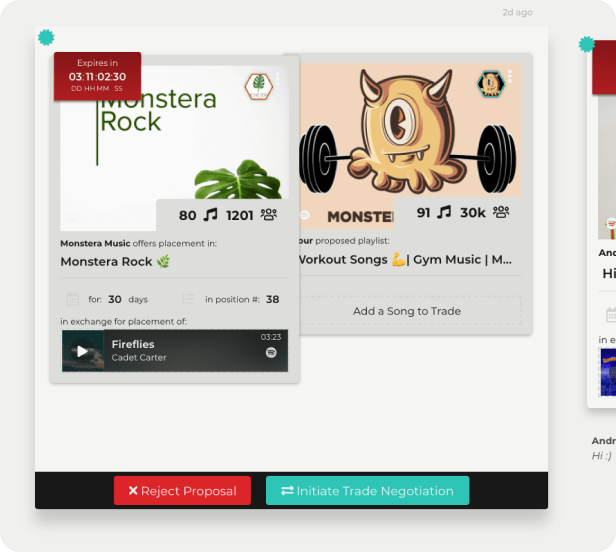 Manage your
trades
After proposing various trades and getting other requests, you can use our streamlined management tool, that automatically schedules songs in after both parties accept!
The Trading Marketplace
allows you to:
Expand your network of curators and music industry connections.
Find, interesting and undiscovered music to keep your playlists fresh.
Gain new listeners for songs you are promoting, in a scalable, and completely free way!
Help other artists gain exposure through your own playlists.
More than
the Trading Marketplace:
Playlister.Club is the most advanced music discovery platform that is home to the largest community of independent playlisters looking for new music. We offer amazing tools to curate and manage playlists, alongside accurate song recommendations to help you find your next favorite up and coming artist. Create your free account now and start accessing all of these member benefits and more!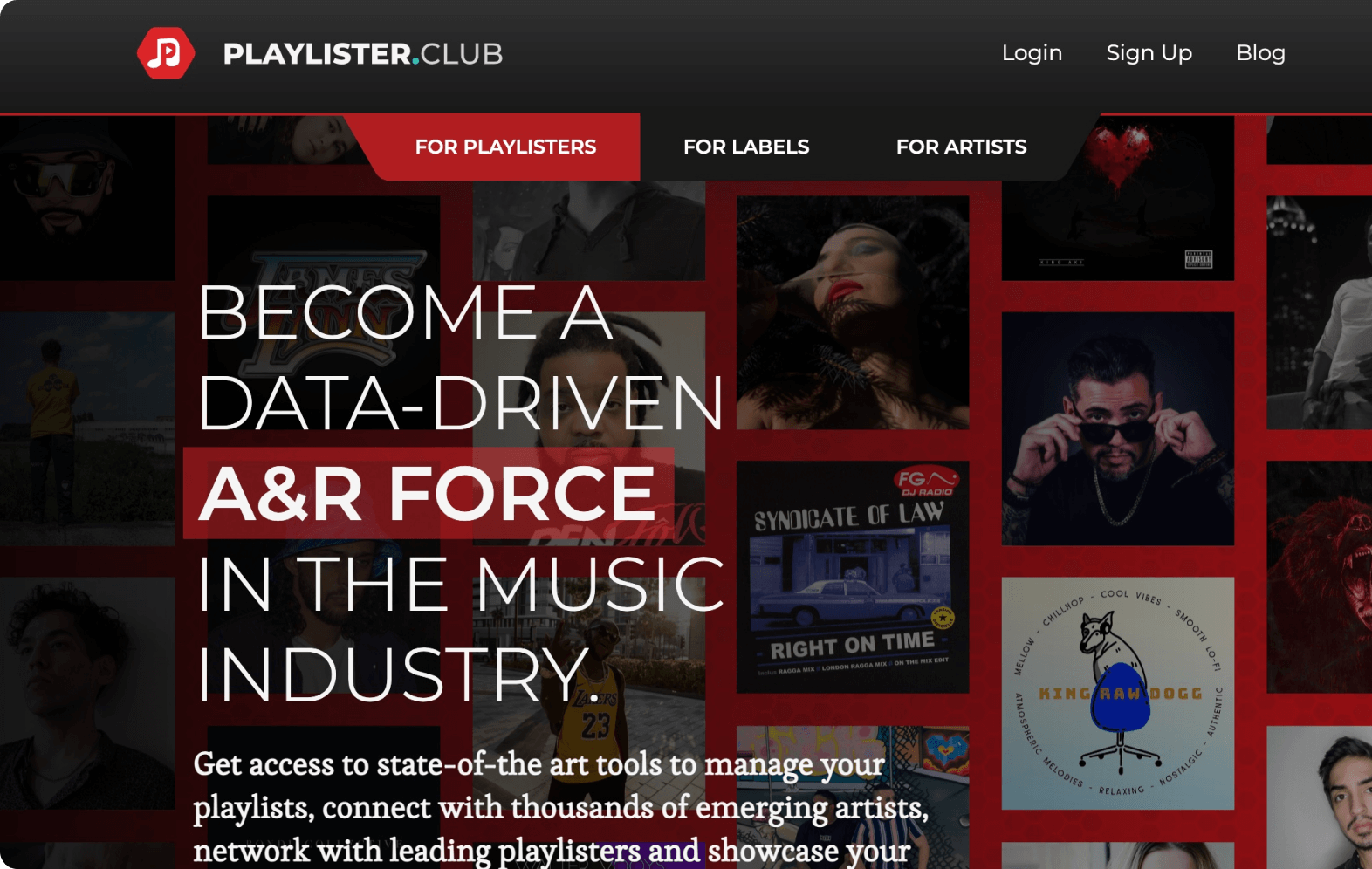 Frequently Asked Questions
Check out some more features